… Average daily temperature weather in marrakech vary from 20 degrees at the lowest in winter to 37 degrees in summer. The nights in winter are fresh and temperatures can drop to 5 degrees. Weather Temperatures per month in Marrakech is all detailled below. Find out What to Wear ? Recommendations Tips & Advice by Season
1/ Marrakech Rainfall
Rains appear between February and April and between September and November. They can last six days but it never rains throughout the whole day, it is often more or less heavy showers with a sky that returns very quickly to an intense blue that will captivate you.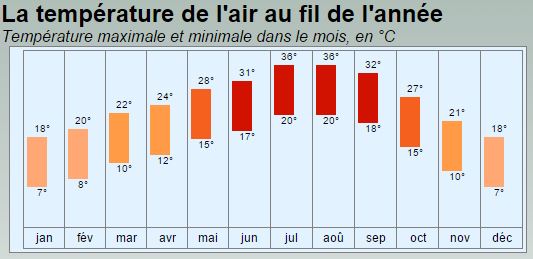 Weather Temperatures per month in Marrakech
 2/ Weather Temperatures per month in Marrakech: Autumn & Spring (Weather in March, April, May, September, October, November)
weather in marrakech : Spring and Autumn are deemed to be the best season because the days are long and Temperatures are very pleasant day (25 to 35 degrees) and night (15 to 25 degrees).
Rainfall is the most important in the early spring (March) and late autumn (November), but rain is all relative in Morocco, which receives 40 mm of water per month during those seasons. Rainy days are rare but it is not impossible to have 6 days of gray and rainy weather. Nevertheless it may rain overnight, rarely all day.
In spring and autumn, Rains in Marrakech are discontinuous and generally fall in the morning or evening, and especially at night, not often during the day. Showers (March, April, November, and December) are generally strong but brief.
TIPS:
• Take warm clothes for days without sun.
• Take shelter in a café during showers which are often sudden
• You can visit Marrakech even during rainy days because it never rains continuously for hours.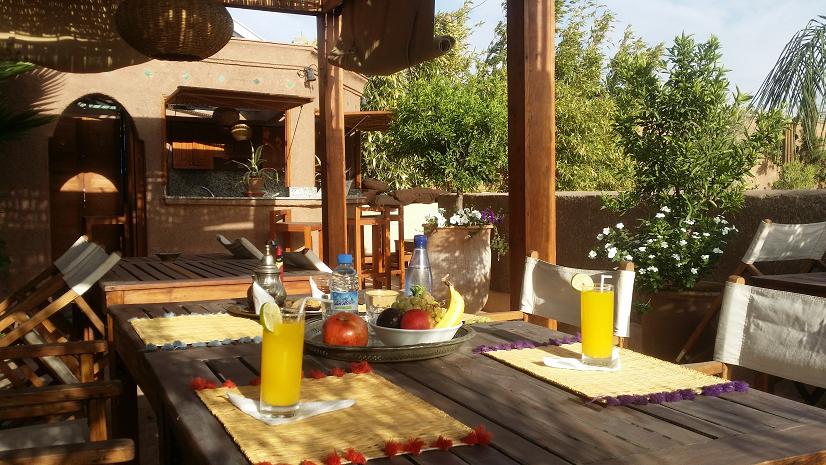 3/ Weather Temperatures per month in Marrakech: Winter (December, January, February)
Winter in Marrakech is very pleasant, with average Temperatures at 20 degrees during the dayand an intense Blue Sky. But temperatures at night can be very fresh, down to 5 degrees. It is therefore important to bring warm clothes for the winter evenings. The Riad Al Ksar bedrooms are heated and the patio is covered, making it a very pleasant accommodation from November to March.
Rains are usually very strong but brief, in January or February. It may nevertheless rain overnight, very rarely all day long. Weather in marrakech gets quickly back to the usual Blue sky, but cloudy days might last for a few days only at the worst.
In winter, a warm jacket is recommended for cool evenings and nights in Marrakech. At Sunset, Temperatures can easily and quickly go from 25 degrees to 8 degrees, so it is therefore advisable to get covered not to catch cold. Blue sky without a cloud, plus the view of the snowy mountains of the Atlas, is an usual norm.
TIPS:
• Take a jacket to avoid catching cold during late afternoon & nights
• Choose a Riad with Heating System and covered patio not to feel frozen
• Rainy Days might happen but it usually never rain or hours during the day
• Very good time for Very Cheap Flight Tickets before Christmas and Early January
4/ Weather Temperatures per month in Marrakech: In Summer (June, July, August)
The summer in Marrakech is hot with daytime Temperatures around 37 degrees Celsius. There may be heat storms. It is important to stay hydrated, stay calm and avoid overspending. Long days allow you to get out early. The Bedrooms of Riad Al Ksar are all air-conditioned and the patio shaded in summer. The swimming pool is very hot and you can bathe several times a day, between 9:30am and 10pm.
It does not rain in the summer, except few possible very localized heat storms weather in marrakech
A hat is highly recommended. Avoid going out from 12h to 16h and protect your skin with cloths or protective cream because of the power of solar rays, almost vertical. Hydrate yourself throughout the day (4 liters on average) is necessary. It is best to stay in cool places as much as possible, however avoid air-conditioned rooms, which will make your outings even more difficult, taking in account temperature differences and the impossibility of your body to cope with those variations.
TIPS:
• Staying in the shade and quiet is imperative, do not run or make any physical efforts, otherwise you will sweat at big drop very quickly. Use as little as possible air conditioning.
• Bathing in pool will "cool down" your body for the next three hours, better than air conditioning
• Take 4 showers per day minimum to stay at ease
• Cheap Flight Tickets in June & September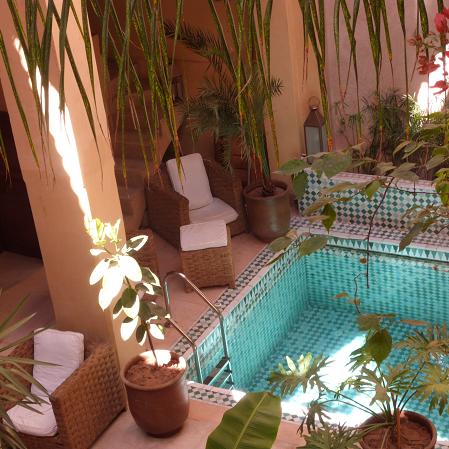 5/ Mosquitoes, Malaria
Marrakech is a city without sanitary risk. There are no cases of malaria, no mosquitoes and no vaccination is required.
By contrast, vaccinations in Morocco may be necessary in the case of travel in remote areas of Morocco. It is best to consult your doctor in this case.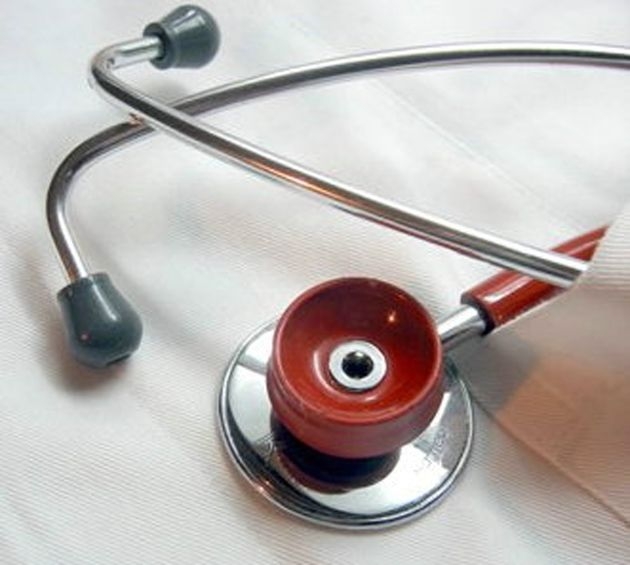 6/ Drink water or not
Water is drinkable in Marrakech. Also, by experience at the riad, rarely and few tourists get sick with food. However, changes of diets may cause gastric complications.
To avoid risks, it is generally recommended for tourists to drink encapsulated mineral water, to wash hands before eating and to wash raw vegetables.